Often I am asked the question, "How do we know our reserve study is correct?" This is an excellent question!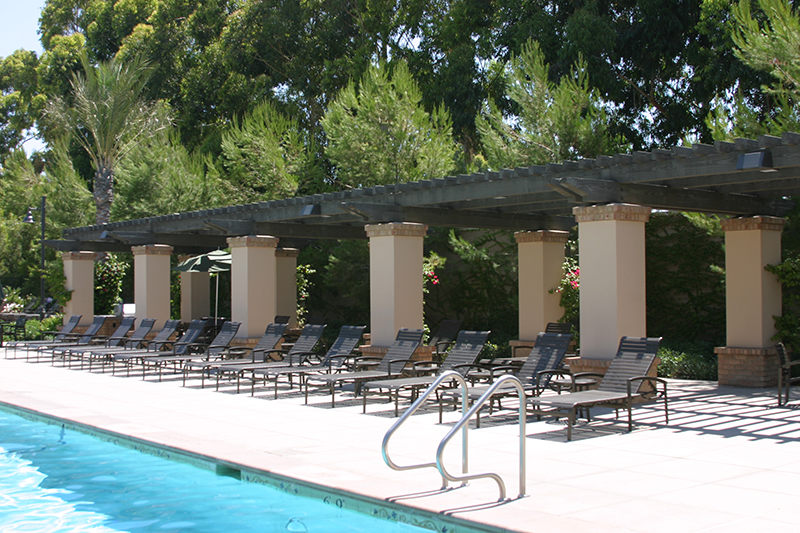 In response I suggest boards look to the business judgment rule that calls for "prudent inquiry." While your reserve study professional has all the tools and statistics to reasonably estimate the useful and remaining lives of the common area components. Your vendors have the insight to more narrowly define this information for you.
In addition, your vendors are aware of innovations in technology and products in their field of expertise. Find out what those products are and take advantage of them. Sometimes replacing like for like is the wrong move if there is a better product out there. Example of products that you could consider changing out:
Use of artificial turf to save in water costs. These products have greatly improved in appearance and it is difficult to determine the real from the artificial.
Using faux wood instead of real wood for fencing options, longer life and no dry-rot.
Aluminum fencing as opposed to wrought iron. It doesn't rust and stands up to water much better than wrought-iron.
Again, they should consult with experts on their particular community to determine product alternatives that would work best suit their needs.
Think about it as a movie without sound; you can still watch the movie, but the experience is entirely different with the nuances of the music.
First Step.
After you determine if there are any excess funds in your operating that can be transferred to bolster your reserves, look to your vendors for guidance and advice. Here are a few questions to get you started thinking about your community and the type of information you think would be helpful.
Based on the condition and performance of the component(s), is it reasonable to extend the life another year, maybe two?
What suggestions do you have on new products that can do the same job but may have a longer useful life?
Are there energy efficient alternatives out there that make sense for us to utilize?
Example: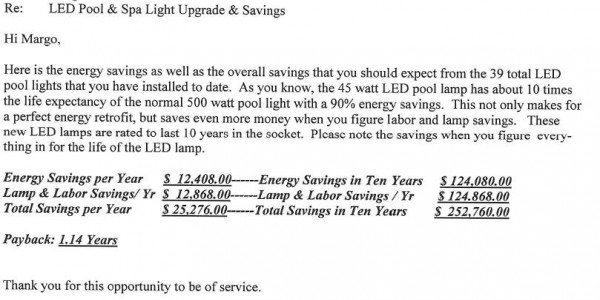 I'm sure you can think of more, but the point is to engage your vendors in the conversation. Like the saying goes, "You don't know if you don't ask." Recommendations to extend the life of reserve components or substitutions on products should be in writing, with photos. Provide this information to your reserve study professional and have them adjust the "Useful Lives" in the reserve study accordingly. This then will be your "baseline" for Step Two.
Step Two:
Now that you have a baseline, what do you want to do?
One of the main focuses of a board should be to preserve or maintain the common area facilities and to enhance the values within their communities. To that end, ask yourselves if there are any items we would like to ADD to the reserve study to be implemented down the road.
Should we be thinking about starting a fund for landscape beautification?
How does our entry presence measure against other communities in our area? Does it need a facelift?
Should we change out the sand in our tot-lot for cushioned matting?
Do we need to increase lighting or change out the product type due to vandalism?
Should we look at changing out our key system and utilize technology to better manage our common area facilities?
Are we taking advantage of technology to save on the issuance of mailers, keep our members better informed and enable us to seek feedback?
Step Three
What are you going to do? What are you planning to do and what is it going to cost?
After going through the above exercise, you will have a pretty good idea of what you can do in 2014 and what you'd like to do going forward. So the next step it to commit.
Decide what you are absolutely going to undertake in 2014 and put that onto an annual calendar.
Advise your vendors what you are going to do in 2014 and have them provide you with solid costs for that work.
Be sure to have liquid cash on hand and available for these expenses when they are scheduled to occur.
What items would you like to add to your reserve study? If you start saving today, when can you feasible implement change? Remember, you have to start somewhere.
By doing this on an annual basis, you will begin to see change and feel a great sense of accomplishment! Not only will you maintain your property to its peak, you are laying the foundation for the improvements of tomorrow.
The Takeaway
Think of your community like you are Disney. It's just that no one knows that - yet. What does Disney sell? Making dreams come true and a place where everyone wants to be. Before you can make a dream come true, you have to have one. So what is your dream for your community? Proper management of your reserve study and the funds that study represents can make your community stand out and make it a place people want to call their home. It will also keep the community relevant and maintain and enhance property values.
I wish for you continued success in making your communities dreams a reality.